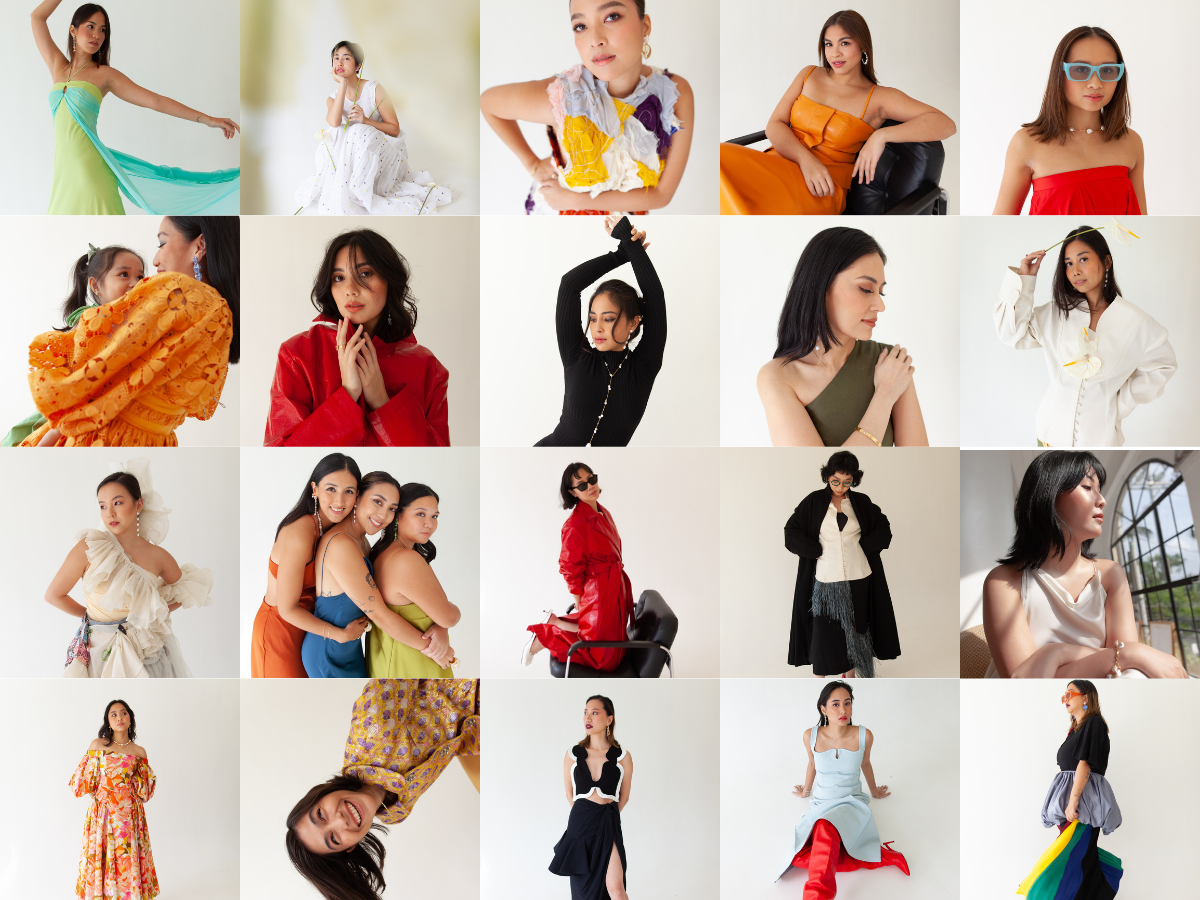 When it comes to unleashing the chic, Vestido flows with the creative current, spun by the hands of collaborators and curators. The studio has been filled with talent that sees re-wear as a sensible routine and a fun fashion endeavor. Re-wearers and stylists empower a fashion movement while relishing the charms that come from every wear. 
Vestido works as an ensemble to bring about the magic that lets doing, feeling, and looking good all possible at the same time. This synchrony is a moment we embrace and an experience that radiates uniquely to the wearer. In making it happen, our team cultivates a culture of respect for everyone's taste, shaping both the look and experience. "I was so astounded by how well everyone can read my mind. They brought out looks I'd have never thought of but felt so personal to me and just truly captured my style," Nic Concepcion shares. Muses like Petra Gana value conversations held over fittings because they get to express their personalities, which are translated in the looks our in-house stylists recommend.
There's truth in style being a personal thing, and a part of Vestido's profession is to maintain the personality of the wearer and the garment whilst bringing out something fresh in every occasion. As a dermatologist, Dr. Gaile Robredo-Vitas attends a lot of events with different themes, wherein finding outfits for can be a challenge and altogether costly. Leasing from Vestido has become a go-to because of its practical approach to dressing up without sacrificing style.
Vestido Portraits: An Anniversary Shoot
To mark our first anniversary, we come into full circle by inviting friends who have crafted this story with us to our studio. The celebration was an ode to the empowering moment when we witness our muses become confident in their favorite looks or in styles that are new to them. For Lauren Golangco, the Vestido closet felt like an extension of her own, where she can experiment with her style every now and then. Meanwhile, Erin Torrejon discovered an elevated version of herself. Trying different things does not have to mean stepping into someone else's shoes but rather, bringing the best within you.
What makes the Portraits different from dressing for themed events is the chance to be bold, ambitious, or experimental because the dress code is well, no dress code. It is the perfect time to be captured in making style dreams come true.
At the end of the day, not only different ways of wearing were discovered but new Vestido memories were made. The studio has evolved into a space for forging connections and rekindling relationships, and for Gabbi Flores, meeting fellow Vestido muses during a fitting for this shoot has become her favorite aspect of the whole experience.
It takes a village to turn a concept into a story well-lived. Stitches and glitters run not only on the clothes in our closet but throughout the pursuit of building a community that thrives in creativity and circularity. Nobody said it was gonna be a walk in the park, but the people whom we share this journey with make it worthwhile, reminding us that it is a beautiful park nonetheless.