The Studio
Vestido the Studio is a multi-concept creative space for photo shoots, pop-ups, workshops, and intimate events. Its central location in Poblacion puts it right at the heart of the nightlife and gastronome hub of Makati City. Sprawling over 190 square meters of lightly furnished space, the Studio offers an expansive, versatile, and inspiring canvas that lends itself to a variety of uses.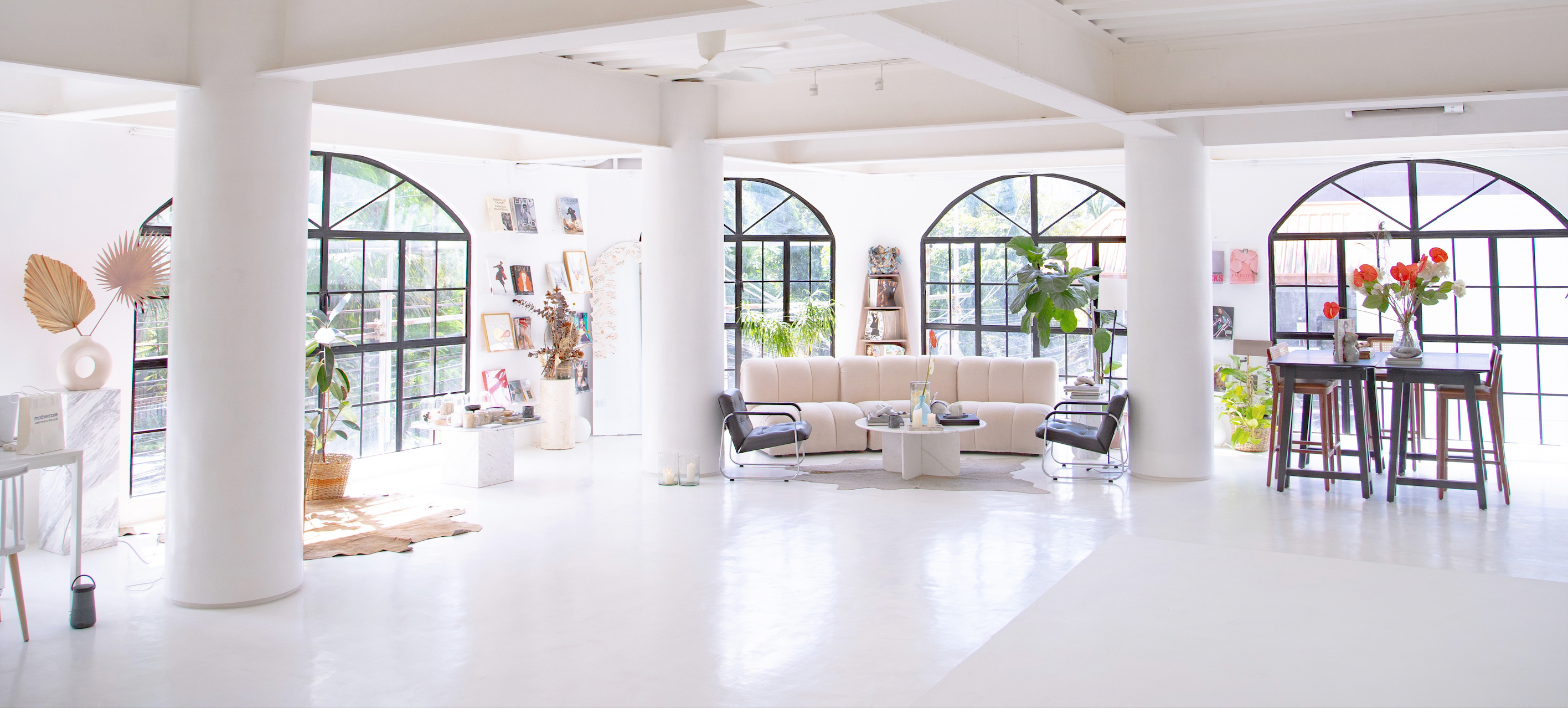 Amenities
Bar
Guests can enjoy a bar area equipped with fridge, filtered water, and mechanical awning, elegantly finished with a travertine marble countertop.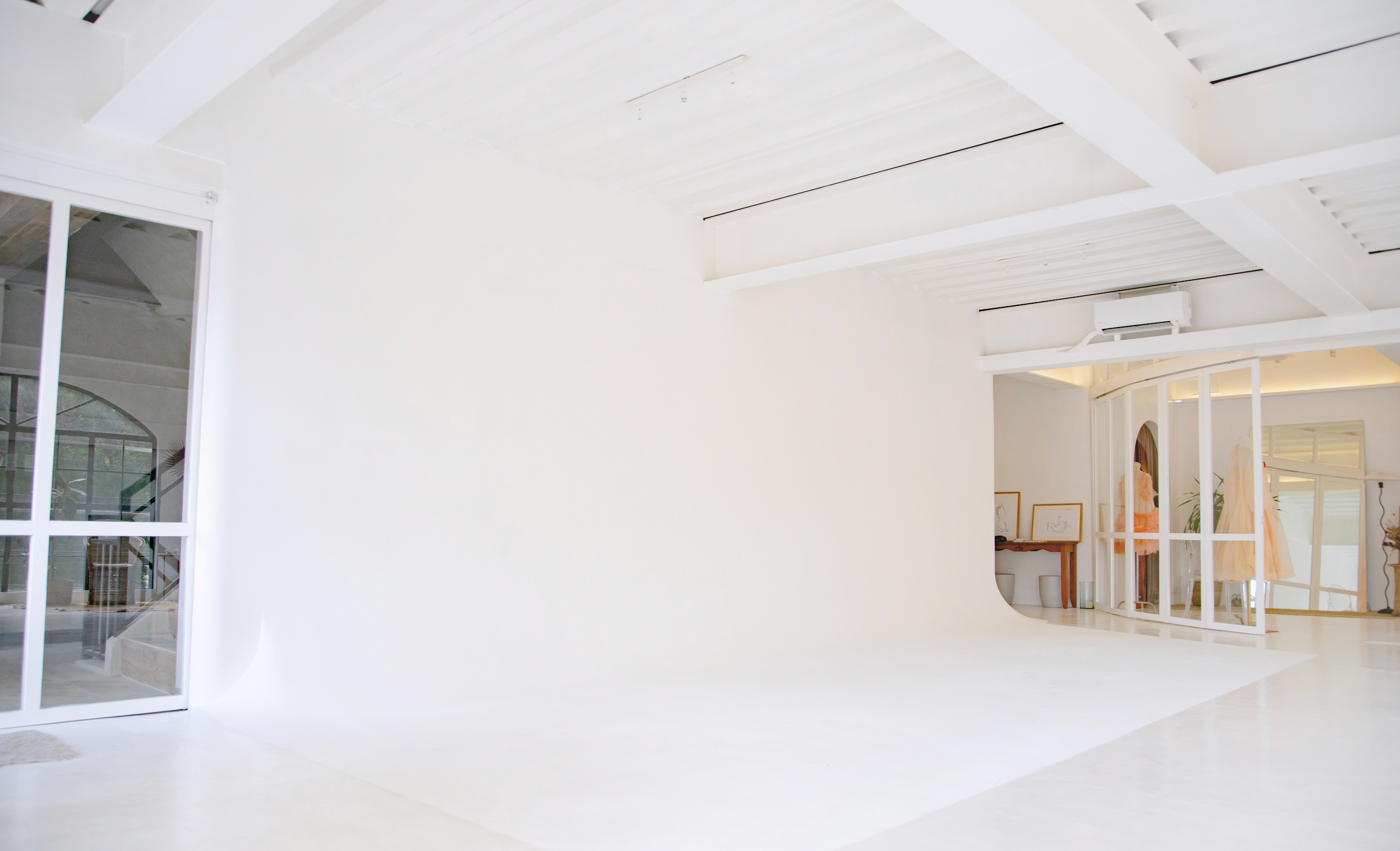 Studio
The Studio features a seamless curved wall and full-length mirrors perfect for dress-up sessions and photo shoots.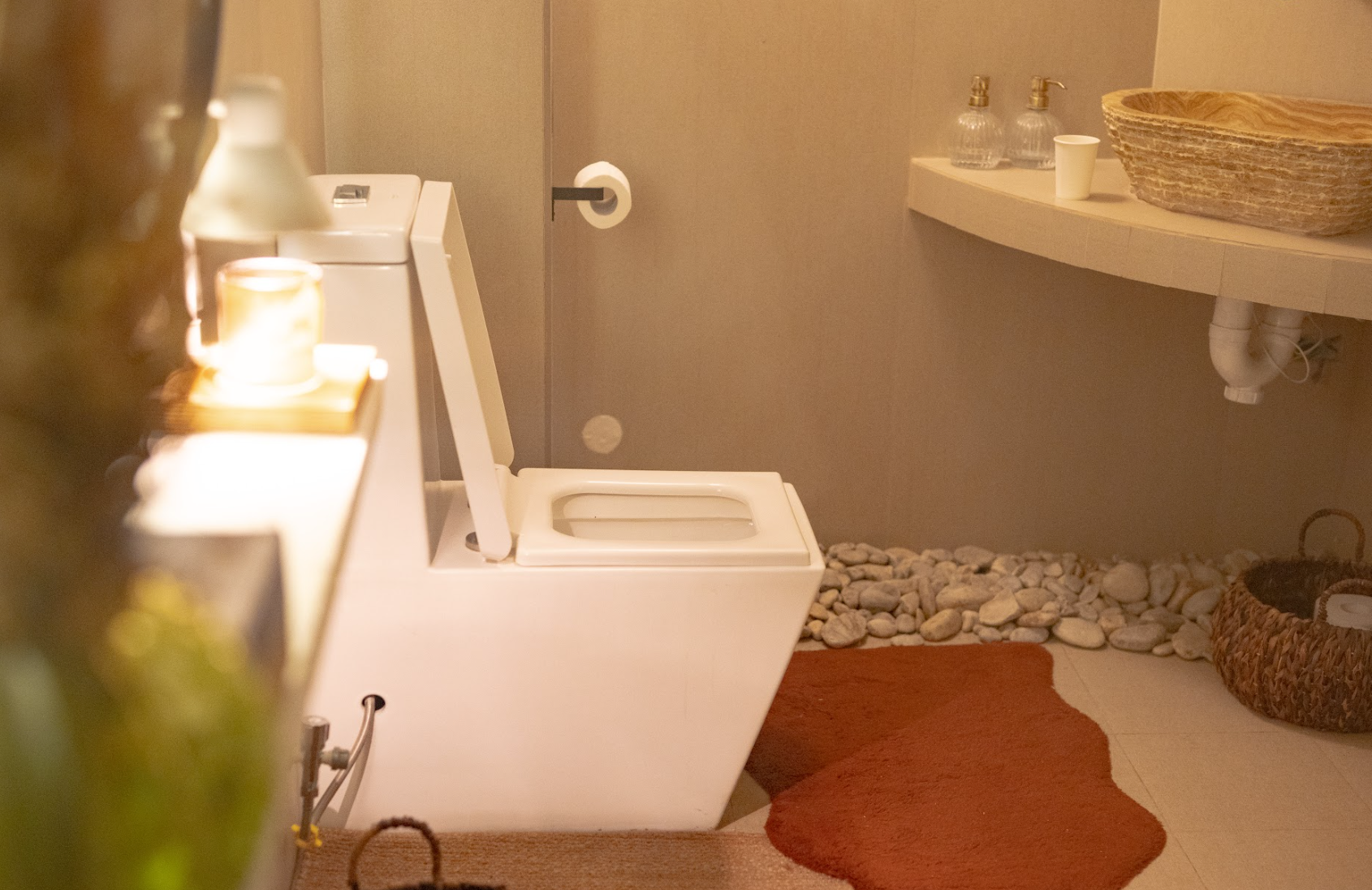 Restroom
The restroom was designed with aesthetics in mind, fitted with a heated shower and Argo sink.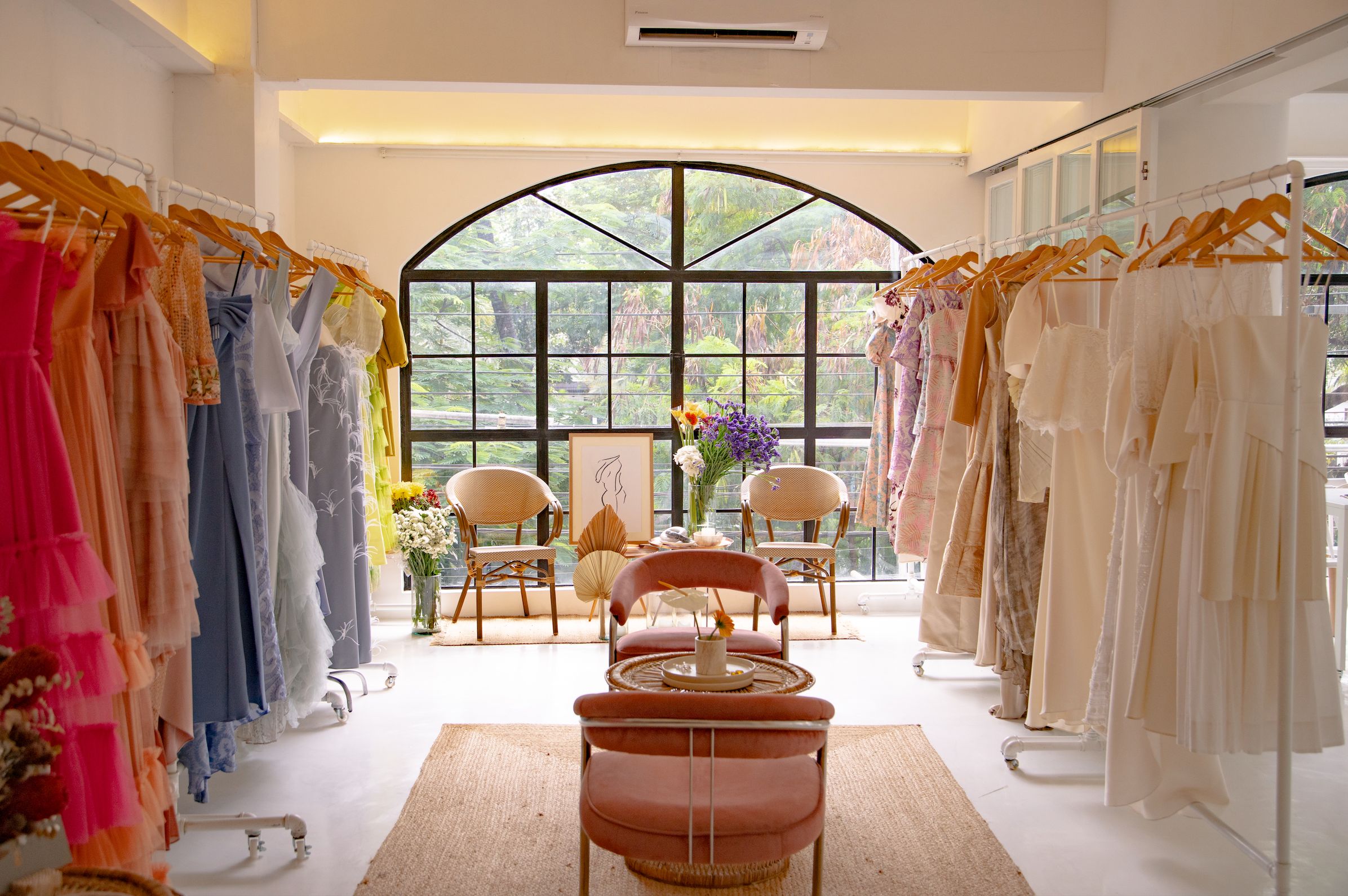 Vestido Area
The enviable Vestido closet can also double as your personal dressing room, a separate holding area, or private quarters for your VIPs.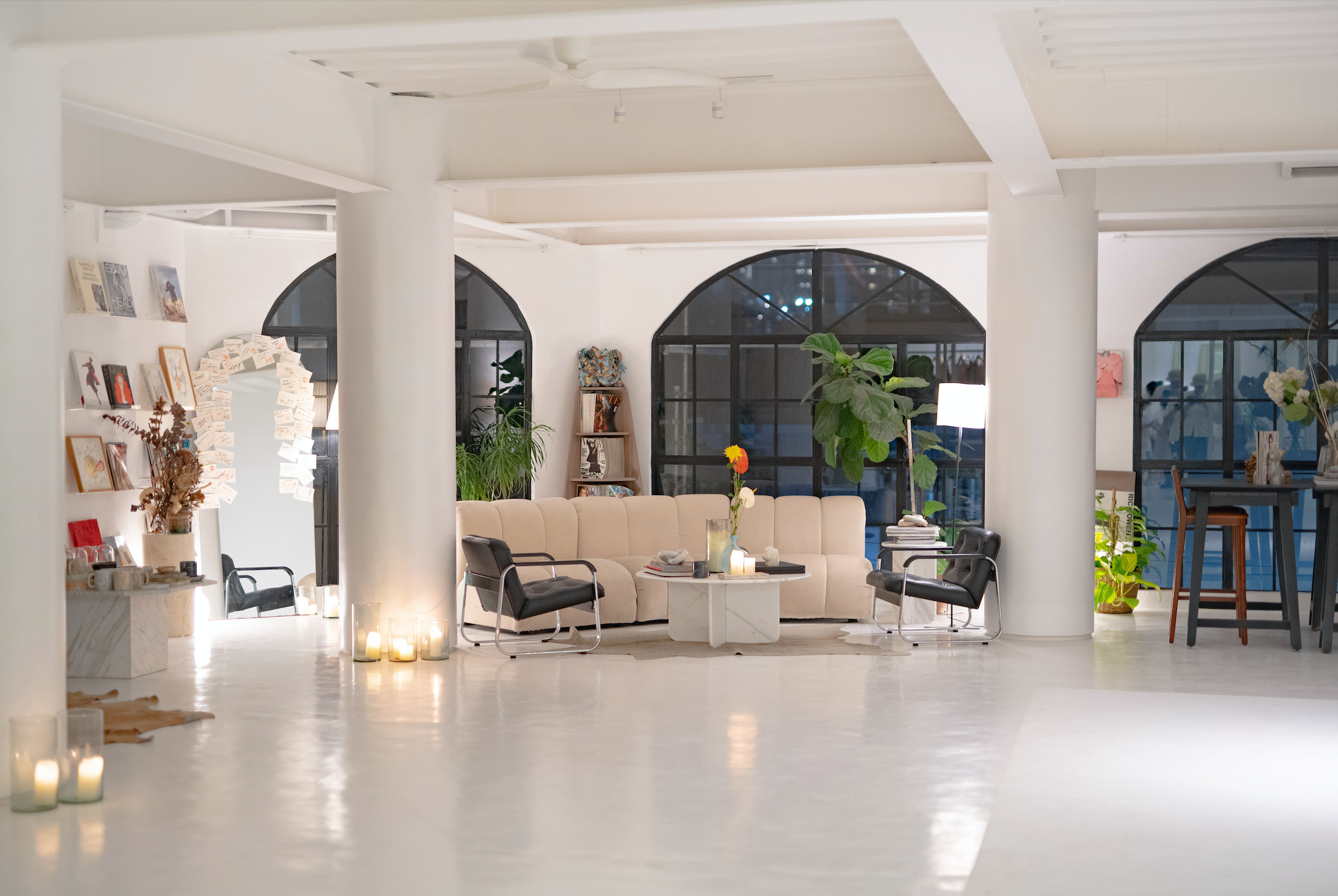 In the evenings,
the ambient lighting system can be customized to set the mood, while full air conditioning and a state-of-the-art speaker system ensure comfort and good vibes.
Rates
₱3,900 for every succeeding hour
₱2,500 per hour for ingress & egress

Studio + Vestido or Coffee Bar

₱30,000 per 6 hours

₱4,500 for every succeeding hour
₱3,000 per hour for ingress & egress

Studio + Vestido + Coffee Bar

₱35,000 per 6 hours

₱5,500 for every succeeding hour
₱3,500 per hour for ingress & egress

₱25,000 deposit for events

₱2,000 cleaning fee, Coffee Bar
₱1,500 cleaning fee, per 10 pax